WELCOME TO SRIYUG
We are a one stop print solution company specializing in designing and creation of promotional prints. We engage in offset printing, in-shop and Out-door branding, Promotional Display and other advertising related activities.
Sriyug Print Production is Advertising cum Production Agency dedicated to creating and supplying high-quality print products to all kinds of businesses. Founded in the year 1994 at New Delhi, India, Sriyug Print has emerged as a leading brand over all these years. Our glorious experience of 25 years makes us unique and one-of-a-kind in the industry.
Promotional Display
This is where Promotional Display comes into the picture
Promotional displays work great for in-shop branding where customers check out your products and understand what you want to offer. It lets you display your products in a creative way in places like retail spaces and malls. We provide you an elaborate range of Display Counter Tops, Corrugated Display Parasites, Corrugated Counter Tops, Table Display Stand, Metal Floor Stand and Wooden Floor Stand according to your needs. We are presently doing dealers board and in-shop branding for our clients Britannia, Dabur, Kelloggs, GSK, Surya, Orient, etc.
Send Enquiry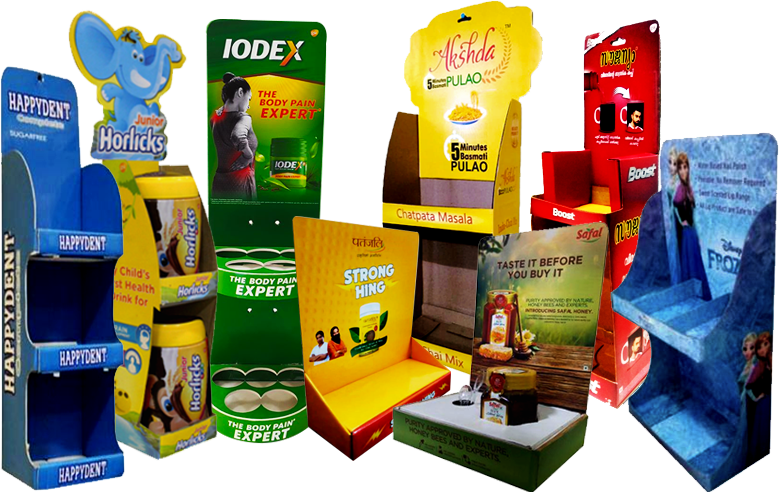 Contact With Us
It's very easy to get in touch with us. Just use the contact form or pay us a visit for a coffee at the office. Dynamically innovate competitive technology after an expanded array of leadership.